Mueller's 140 acres of thoughtfully designed parks and open spaces plays host to many events throughout the year. For event hosting requests at Mueller, visit the link below. For an updated event calendar visit Mueller's Facebook page.
Mueller's parks, trails and open space weave through the community, establishing a native, local ecosystem and bringing outdoor recreation and education options to Mueller residents, employees and visitors. With 20 percent of the neighborhood dedicated to parkland and open space, every resident lives within 600 feet of a community greenspace. Mueller parks are open to the public and are host to several community events annually.
Mueller's park system features:
Approximately 140 acres of parks, trails and open space
5-mile hike and bike trail loop at completion
Mueller Greenways surround the neighborhood and connects to existing Austin parks including Bartholomew Park, Patterson Park and Morris Williams Golf Course
Mueller's varied parks – ranging from the popular and active Lake Park to the more secluded and natural Southwest Greenway – have been carefully planned to provide different amenities and experiences to parkgoers, all connected by an extensive 13 miles of dedicated trails and protected bike lanes. To view Mueller's trail map, click here.
Parks and trails include:
2.5-acre park located in the heart of Mueller's first neighborhood
Playscape with one acre of open lawn
Junior Olympic-sized, 5-lane lap pool with adjacent wading pool for children and poolhouse
Basketball/sport court
Shaded picnic areas
Named after the first woman to serve on the Greater Austin Chamber of Commerce board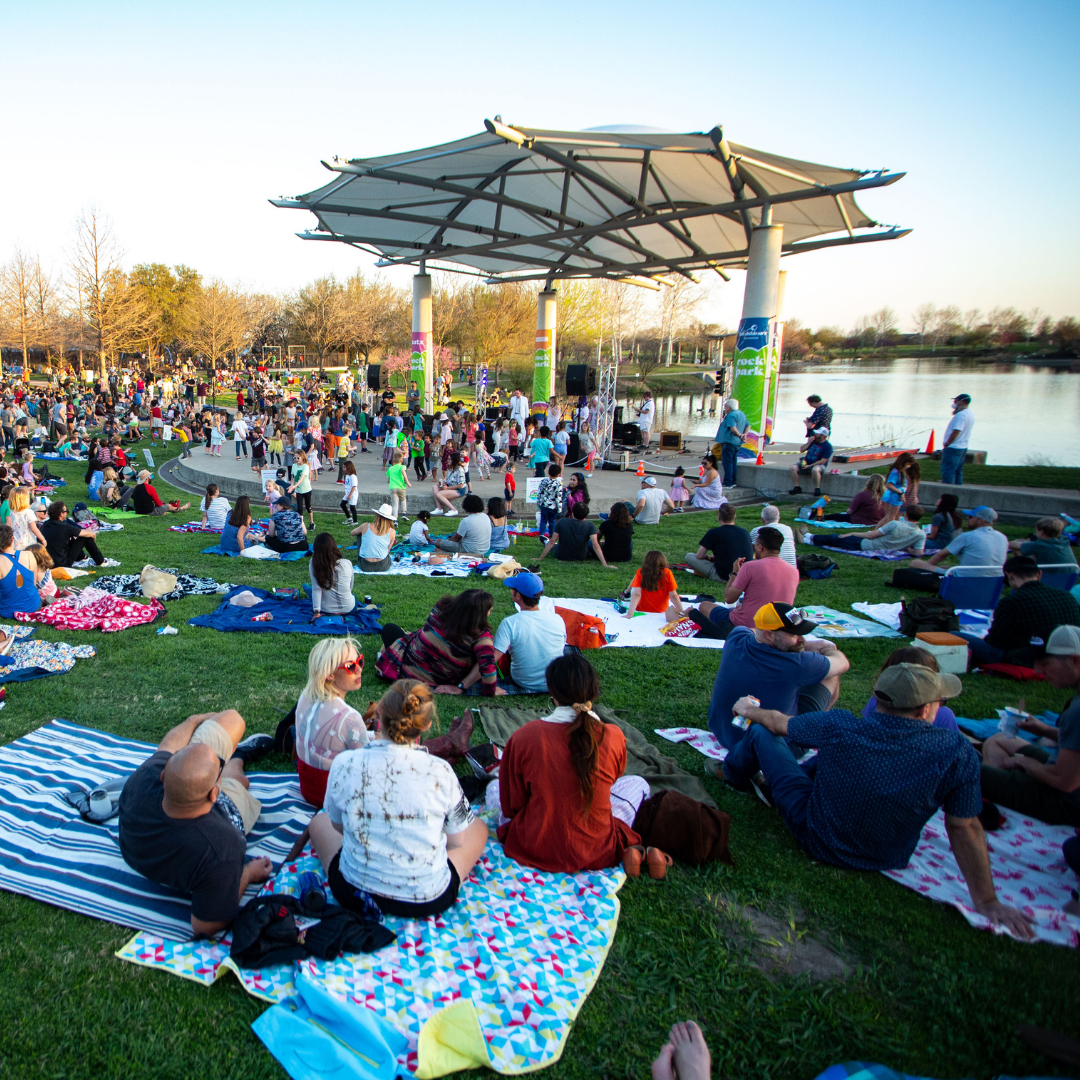 30 acres centrally located at Mueller near the Mueller Central information center and the future town center
Completed 6.5-acre lake adjacent to Mueller Central
Open air amphitheater and stage
Interactive playscape
Picnic peninsula
Loop trail
Public art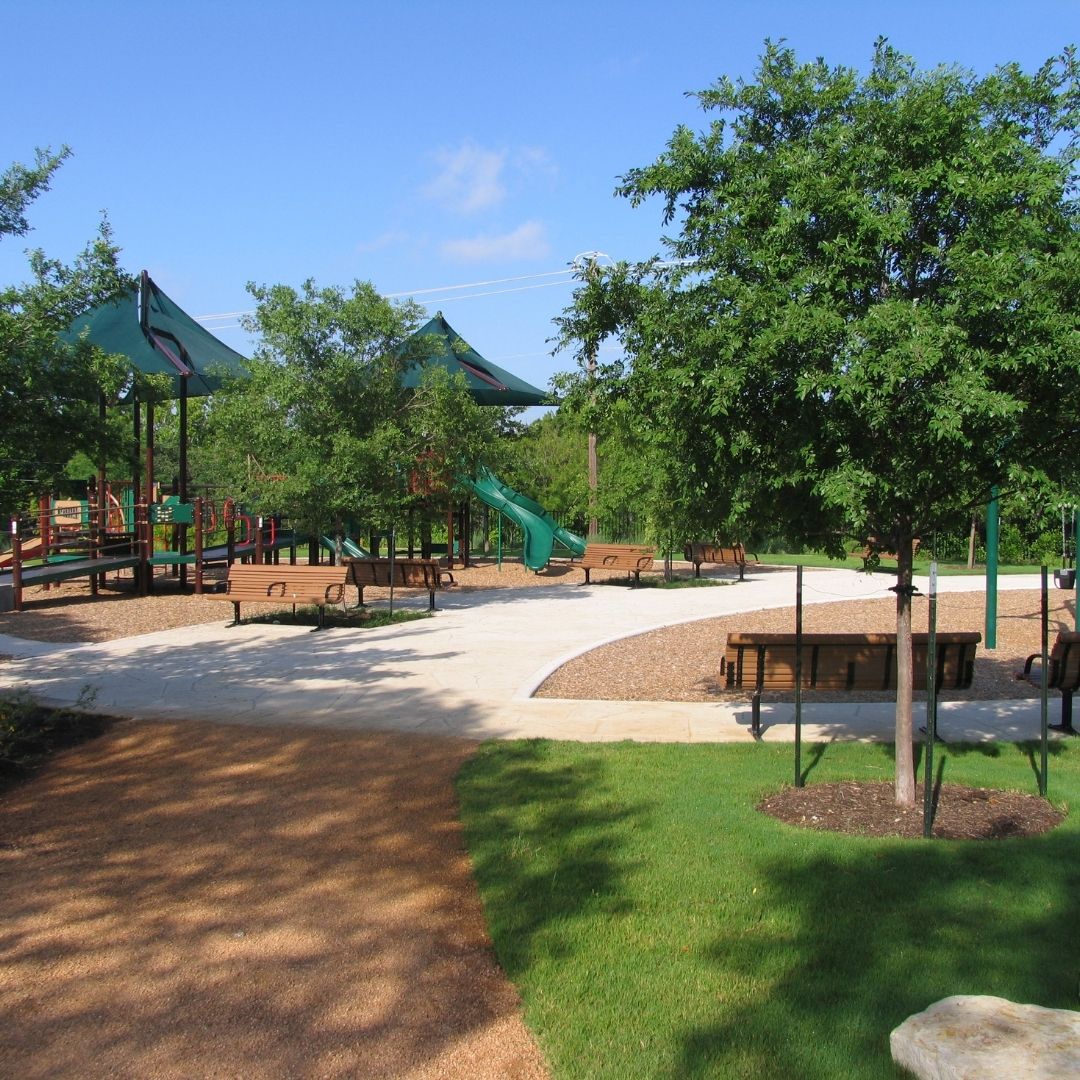 Located near the Mueller retail center, Dell Children's Medical Center and the future town center
10-foot-wide hike and bike trail made of decomposed granite
Accessible playscape
Picnic area with trellis shade structure
Home to 15 solar-powered Sunflower sculptures
1/3 acre neighborhood park located in the heart of Mueller adjacent to Mueller's Shop Houses
Features a multi-sport court for games like pétanque and bocce ball and a grassy spectator hillside
Includes a ledge rock spring, bench seating and mature Mexican sycamore and cedar elm trees
Named after Michael Paggi, an entrepreneur, ferry operator and landowner who brought ice manufacturing to Austin in the late 1800s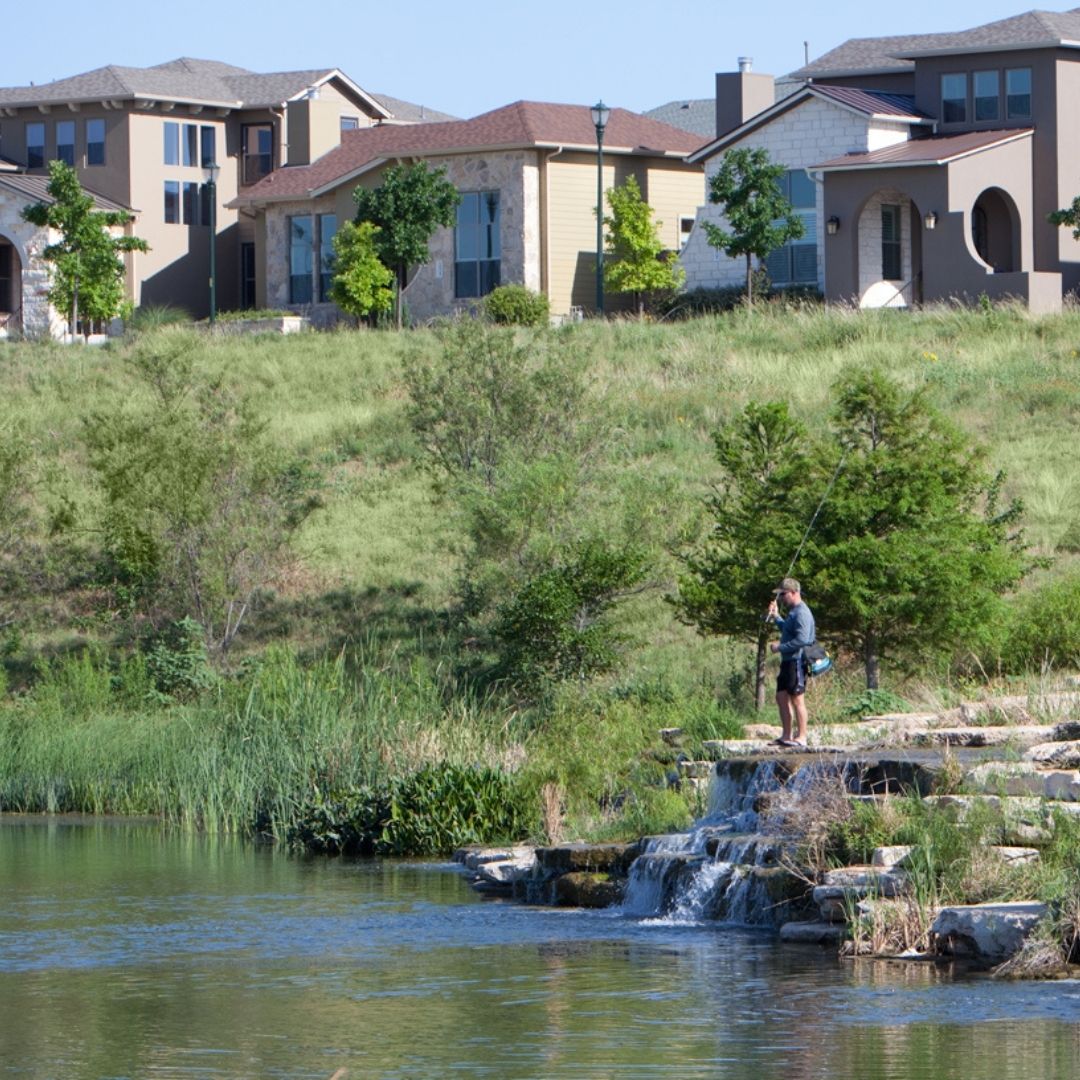 Located near Mueller's first neighborhood along Tom Miller St.
Restored Texas blackland prairie incorporating native plants in partnership with the Lady Bird Johnson Wildflower Center
Educational amenities about the ecosystem and prairies of Central Texas
10-foot-wide hike and bike trail made of decomposed granite
132 community garden plots with a covered work area, compost bins and tool shed
A playscape area that features a climbing net, swing set and small hills with built-in tunnels
A large open lawn that can be used for soccer and other such pick-up field games
A community pool with lap lanes and separate children's wading pool
Named after Austin's first African-American police officer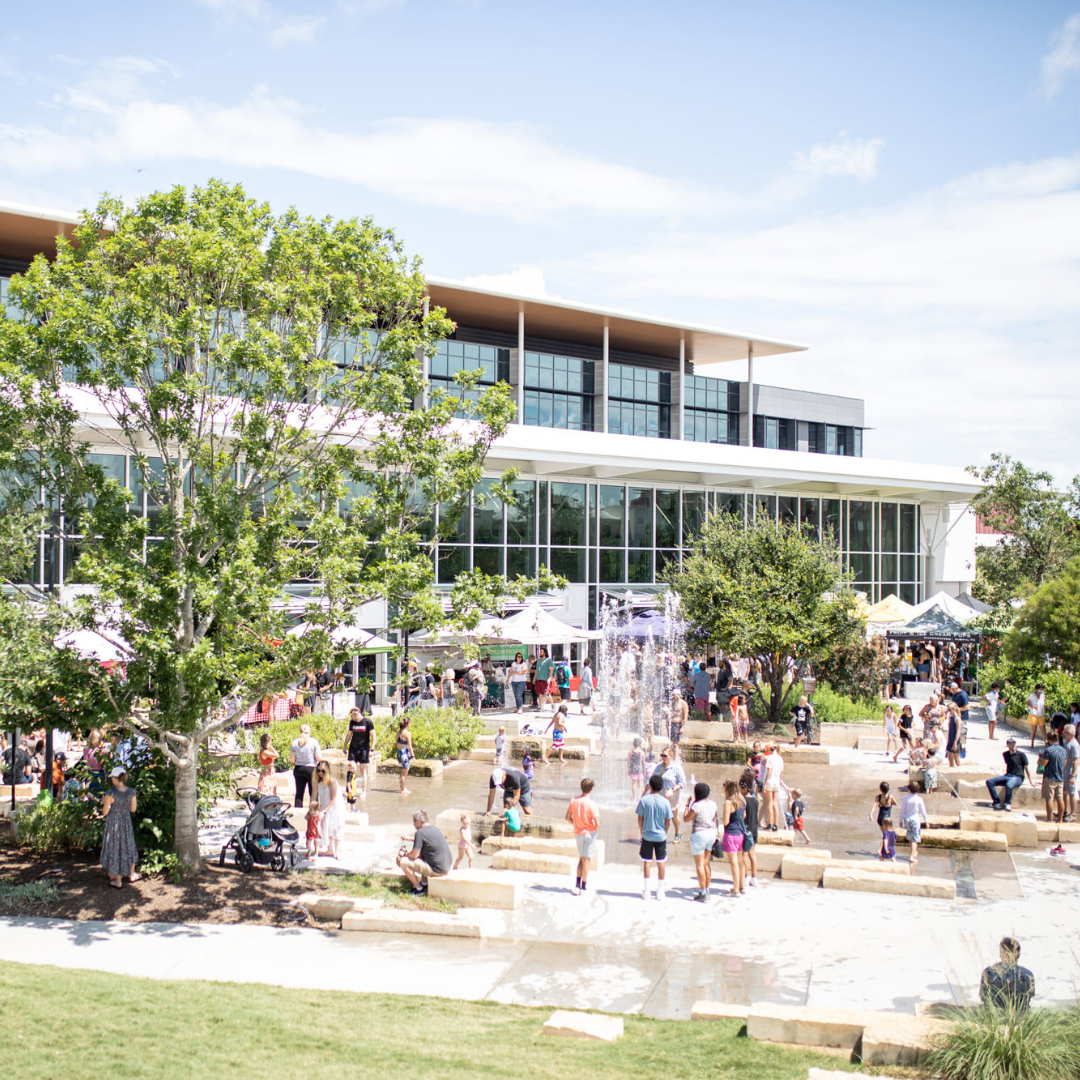 Mary Elizabeth Branch Park
3.5-acre open green space located just three blocks from Dell Children's Medical Center
Sand volleyball courts, an enclosed dog-run and a flexible area for social games like Bocce.
Open lawn area suitable for family picnics, a 10-foot wide trail and exercise/stretching area
A nearby set of restrooms will feature a landscaped rooftop
A children's playground, sensory gardens, rain gardens and 220 new trees
Named after first black female president of a senior college at Tillotson College
The park features an outdoor dining area with space for occasional food trucks
A nature-inspired playscape, shaded strolling paths, tables for games such as chess and backgammon, restrooms, bike racks, a live performance space and more.
The park and its various amenities are anchored by a central open lawn for a variety of family activities.

Named after the first female graduate and first female professor at the University of Texas at Austin